PRODUCT DESCRIPTION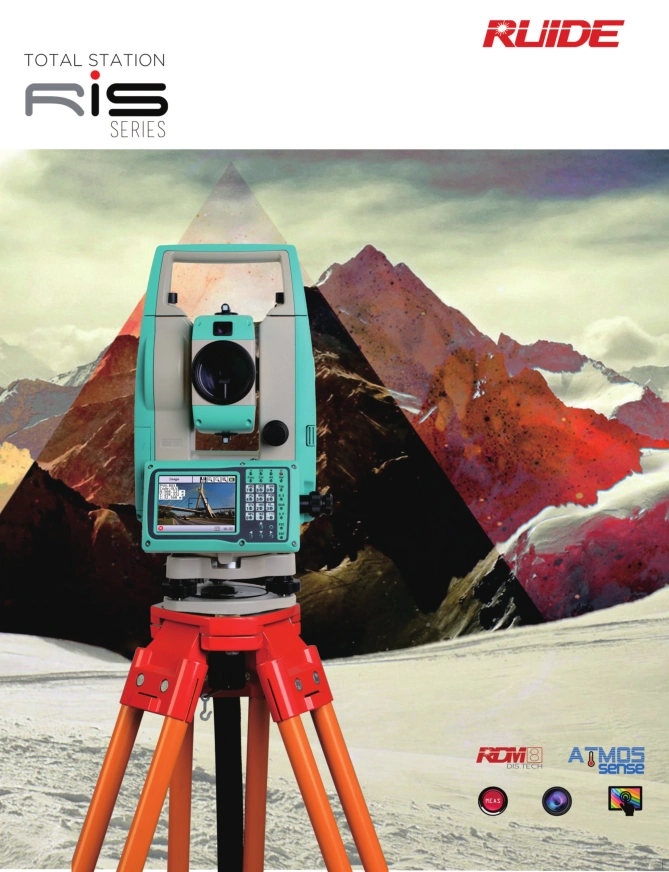 KEY FEATURES
*RDM8 DIS. TEC is a unique and innovate EDM technology of RUIDE, which enables RIS pro to deliver an accurate and long non-prism distance range up to 800m within stunningly 0.3s measuring speed. 4km distance with prism can be easily achieved with a high precision of 2mm+2ppm.
*ATMO sense system can detect the surrounding temperature and air pressuret then calculate the PPM value and correct the distance measuring result in real time.
*0.8 mega pixel camera on top of the EDM on RIS pro, capturing the color images of the points you measure. Images can be saved and post processed with relevent information.


*The Q-MEAS button, a red button on the siade cover, triggers a distance measure fast without moving away your eye from the telescope. It also generates zero deviation on the horizontal axis comparing with the operation in the screen or kayboard. You can even press it wearing a glove.
*Provide 3 interfaces for data transfer between the total station and computer, including SD-card, USB pen drive and mini-USB port.bluetooth is available to connect to handheld controller and you can manipulate the total station with 3rd party software like MicroSurvey FieldGenius.
*3.7" super large touch and color screen with Alphanumeric keyboard. Backlight of the screen and keyboard can be adjusted.
PRODUCT SHOW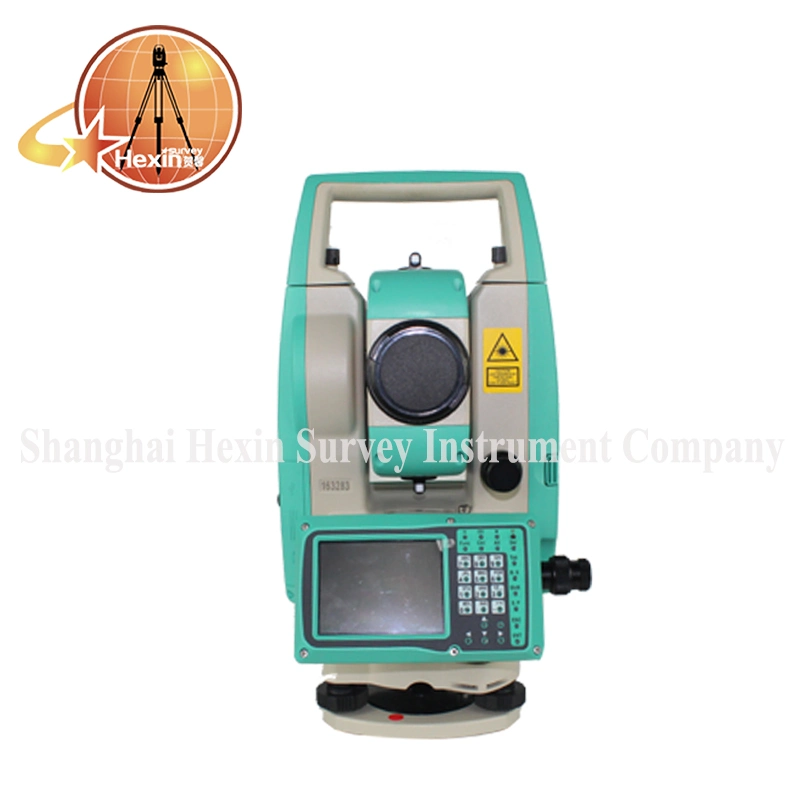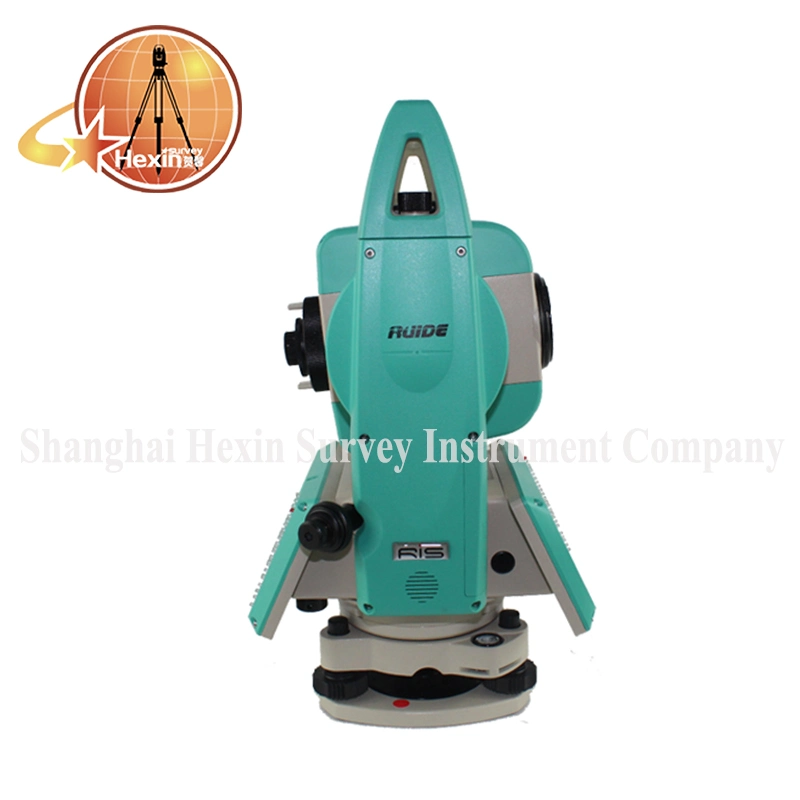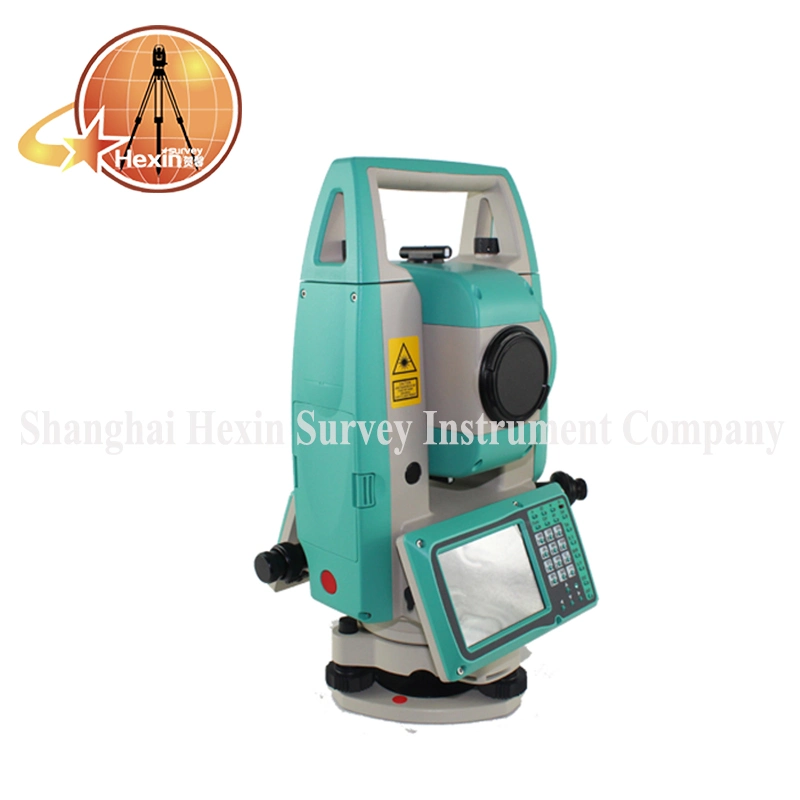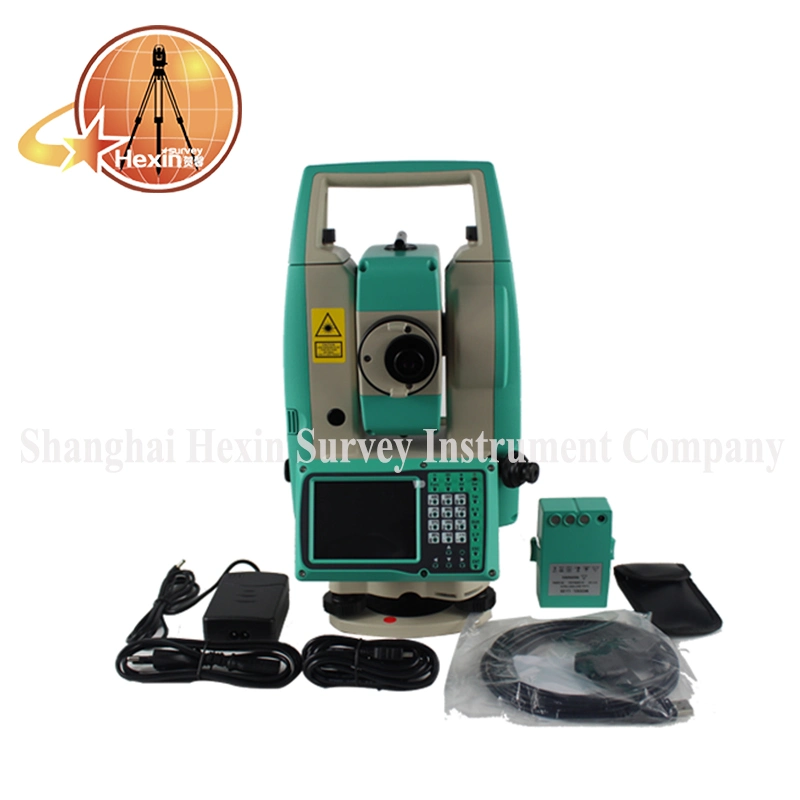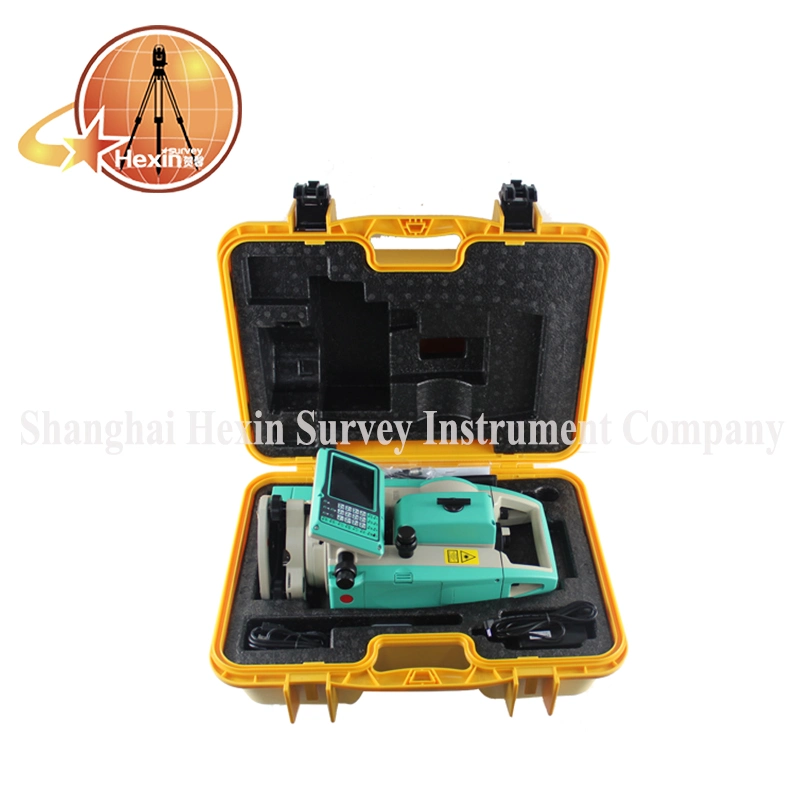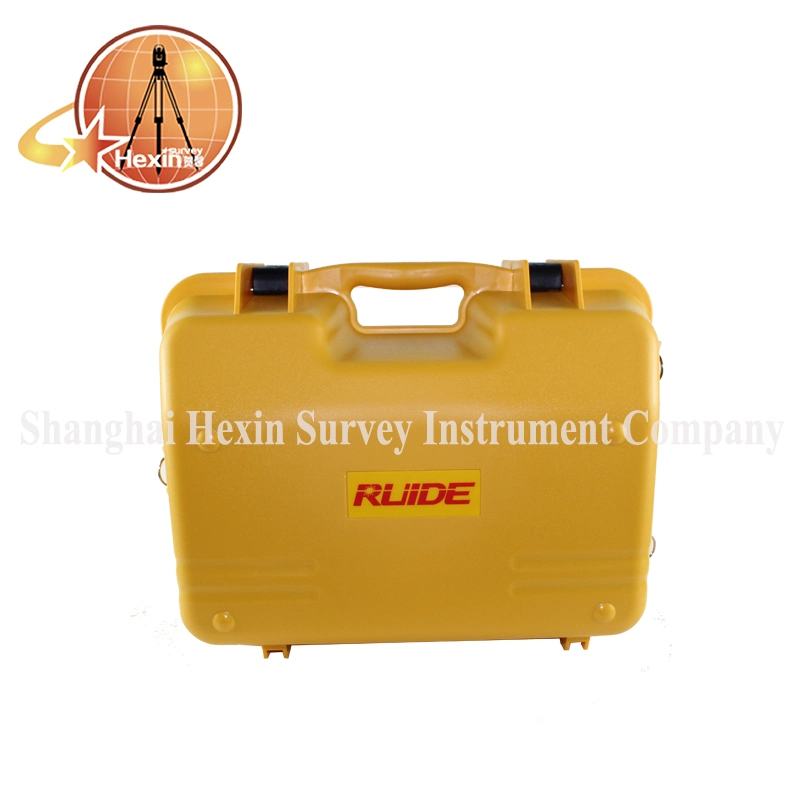 PRODUCT SPECIFICATIO
DISTANCE MEASUREMENT

Single Prism

4000m

Non-Prism

800m

Accuracy Prism mode

±(2mm+2ppm ×D) m.s,e

Accuracy Non-prism mode

±(3mm+2ppm ×D) m.s,e

Measuring Time

Fine: 0.3s, normal: 0.2s, Tracking: 0.1s

Meteorologic Correction

ATMO sense (Auto sensing)

Prism Constant

Manual input

ANGLE MEASUREMENT

Method

Absolute encoding

Detecting System

H: 2 sides, V: 2 sides

Min, Reading

1"

Circle diameter

79mm

Accuracy

2"

Vertical Angle

Zenith 0

o

/ Horizontal:

0

o

Unit

360°/400gon/6400mil

TELESCOPE

Length

152mm

Image

Erect

Magnification

30×

Lense diameter of objective

Telescope: 45mm(1.77 in) distance meter: 47mm

Field of View

1°30'

Resolving power

3"

Minimum focusing

1.0m

DISPLAY

Display Unit

3.7" color & Tuch screen

No.of unit

2 sides

Keyboard

Alphanumric Key

LEVEL SENSITIVITY

Plate Level

30"/2mm

Circular Level

8'/2mm

TILT CORRECTION

Tilt Sensor

Dual axis compensation

Method

Liquid-electric detection

Range

±6'

Setting unit

1"

OPTICAL PLUMMET (OPTIONAL: INTERNAL LASER PLUMMET)

Image

Erect

Magnification

3×

Focusing Range

0.3m~∝

Field of View

5°

DATA STORAGE & COMMUNICATION

Internal Memory

160000oints

Data interface

RS 232/ SD-Card/USB pen Drive/Mini-USB

Wireless Communication

Bluetooth 3.0

GENERAL SPECIFICATIONS

Q-MEAS button

Yes

Camera

Yes 0.8mpx, 3x

Working Temperature

-20ºC~+50ºC

Working Time

16h

Weight & Dimmensions

5.4kg, 340mm*160mm*150mm

Battery Voltage

DC, 7.4V

Battery Type

Rechargeable Li-on Battery 3900mAh
PACKING & SHIPPING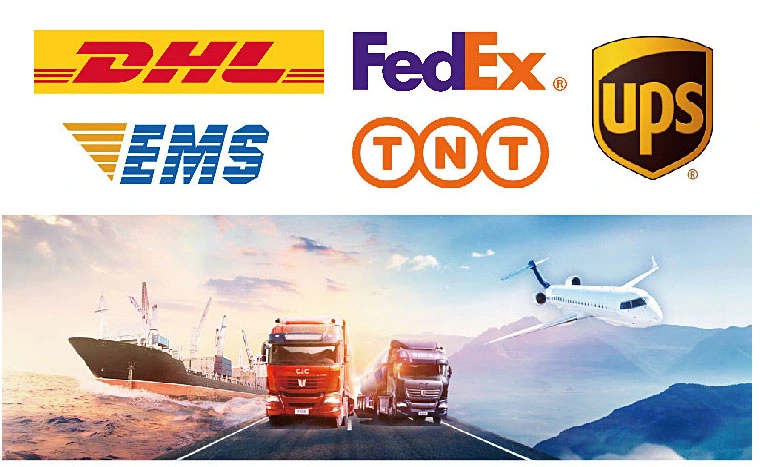 PAYMENT



COMPANY INFORMETION

Shanghai Hexin Survey Instrument Co., LTD has 8 years' experience in geodetic surveying and cadastration surveying, we are a professional and leading enterprise in the surveying industry in MainlandChina. We specialize in the R&D and manufacturing and sales of all kinds of surveying products, including total station, electronic theodolite, electronic distance meter, automatic level, laser level, reflector prism, surveying accessory, GPS receiver, mapping software, etc.The marketing model advocated by us is not a simple sense of "selling products", instead, pre-sales service, services during operation and after-sales service are integrated in entire operating activities. It makes the customers feel that they purchased not only a commodity, but also a professional service.We welcome new and old customers from all walks of life to contact us for future business relationships and achieving mutual success!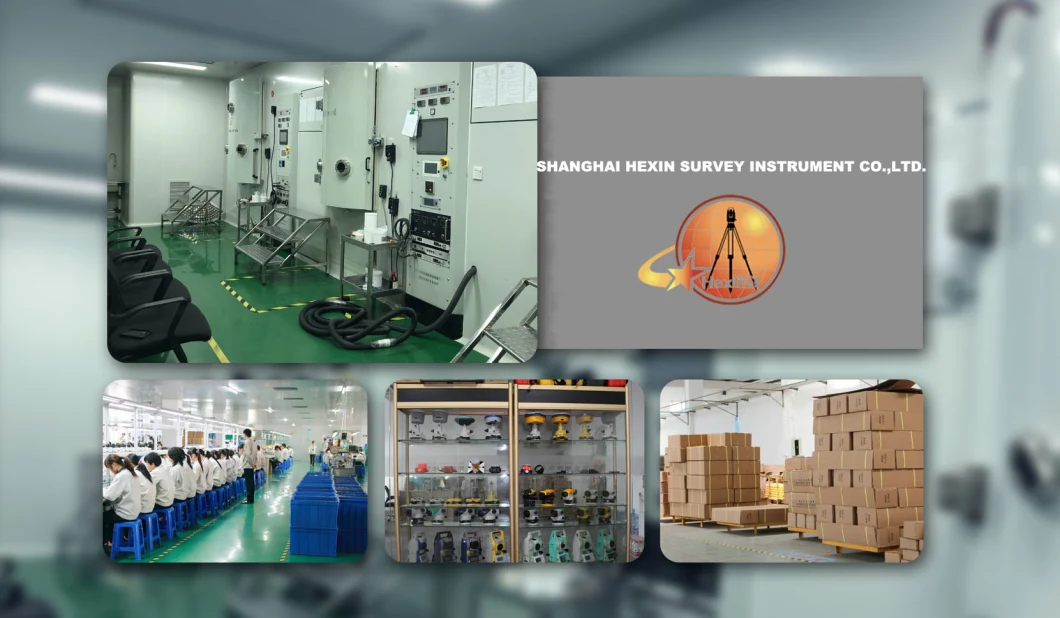 FAQ
Q:How to turn off voice broadcast of receiver?
A: a. Enter the WEBUI, find the voice switch in the settings page and turn it off.
b. Controller Software→Device→Device Setting, turn off the "enable voice", and click"ok"
Q: Can the base station and rover station be interchangeable?
A: The difference between the rover station and the base station is that the accessories are different, the function and hardware configuration are the same.You can use the controller to choose the working mode of the device and set it as the base station or rover station.
Q: What is CORS?
A: CORS is called a continuous operating reference station system. It can be understood as a bas e station that is erected at a fixed known point and works continuously for 24 hours and sends its own data to a specific serverthrough the network. The use of CORS operation eliminates the need for a base station, and CORS is equivalent to a base station in a normal network operation.