Model: STS-770R
Production Introduction:
WinCE.NET Operating System
SD card & miniUSB cable
Dual Axis Photoelectric Compensator
Third Party Software Supportable
Dustproof and waterproof : IP55
FEATURE:
WinCE.NET Operating System with 3.2 Inches LCD Display
Shows a large amount of information, makes your measuring easy and clear. You can launch data storing, manipulating and exchanging with PC based on Windows platform.

Sensitive and Precise Dual Axis Compensator
Helps your leveling and measuring intuitively.

SD Card and miniUSB Cable
Delivers you a convenient data communication.

Mapping Genius
An integrated software for field data collection and mapping.

Engineering Genius
Specially designed for construction measurement jobs.

Third Party Software Supportable
With WinCE operation system, Total station STS-770R series enables users to install third party software to cater to their operating preference.
SPECIFICATION:
DISTANCE MEASUREMENT(GOOD WEATHER)

accuracy

with prism: 2mm+2ppm; without prism: 5mm+3ppm

reading

max: 99999999.999 min: 0.1mm

measuring time

atmospheric refraction & earth curvation correction

manual input, auto correction

prism constant

manual input, auto correction

ANGLE MEASUREMENT

measuring method

diameter of raster disk

minimum reading

accuracy

detection method

horizontal: dual vertical: dual

TELESCOPE

image

tube length

effective aperture

Telescope: 45mm; EDM: 50mm

magnification

field of view

resolviong power

min. focusing distance

AUTO VERTICAL COMPENSATOR

system

working range

accuracy

LEVEL

plate vial

circular vial

OPTICAL PLUMMET

image

magnification

focusing range

field of view

Laser plummet

DISPLAY

type

3.2 inches LCD, Touch screen

Windows CE. NET operation system

ON-BOARD BATTERY

type

rechargeable Ni-H battery

voltage

operating time

DATA STORAGE

Internal memory

SD card

Communication port

RS-232 port(6 pin), Mini USB, SD card

DIMENSION & WEIGHT

dimension

weight
FAQ:

Service
1.Any inquiries will be replied within 12 hours.
2.All our products have one year warranty, And we sure the products will be free from maintenance within warranty period.
3.All products will have been strictly quality checked in factory before sending out.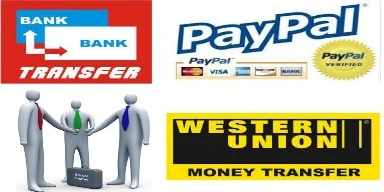 We accept payment by TT,Paypal, West union.
If you'd like other payment method, Pls let us know before the order
Delivery / shippment :




1.Usually, we will send out the products within 3-5 working days after the payment confirmed
2.Before shipment, pls supply the following information to us :
Contact person or company name,Detail address,Telephone No,Zipcode
3.The buyer are responsible for the tax and/or duty charged by their country.

Return and warranty:
1.All products are inspected before shipment, if you are not satisfactory with the purchase,you can exchange the items in one week,and you must contact us within 24 hour of receipt of the products.
2.The shipping charges are not refundable and the customer should be responsible for all the charges of return and reshipping.

3.For our majority products (Auto level, Theodolite, Total Station) we are offing 1 year warranty;
4.For small issues like missing or damaged part, key board, please send us the photos, we will send the required part and related instructions to you for free;
5. For big issues in one year warranty like EDX board, main board issue. We could only ask you to send the instrument back to us. Normally we will have it fixed in 10 working days and send back to you. You and we shall take care of the corresponding shipping cost on each side. For big issues out of one year warranty, the customer should be responsible for all the cost.
Contact Us:


Miss Zhou