KEY FEATURES
1.Ablosute Encoding Disk
With ablosute encoding disk, you can start your work directly as the instrument is powered on. Azimuth angle with be saved even if the power is off incidentally in the job.
2.Six-line large LCD
Convenient Mangement on internal memory. Huge capacity of internal memory enables you easily complementfile system mangement , including adding, deleting, modifying and transferring data.
3.Dual aix compensation
4.SD-card Function and USB Interface
SD card provides huge memory, fast speed of data transferring, incredibly flexibility and reliable safety. Saving various data of job into the SD card, you can easily read it just by inserting it into the SD port of your laptop. USB interface is the international mainstream for PC communication, with it your job must easier.
5. Various surveying programs
6.Reflectorless Distance Measurement
Functioned by reflectorless distance measurement, range up to 600m which is applicable for long distance measurement with high accuracy on various kinds of materials or colors such as wall, wire pole, wire, cliff, hill, earth, timber pile, etc. For those targets which are not easy or even impossible to reach, reflectorless distance measurement can complete the measurement task easily.

PRODUCT SHOW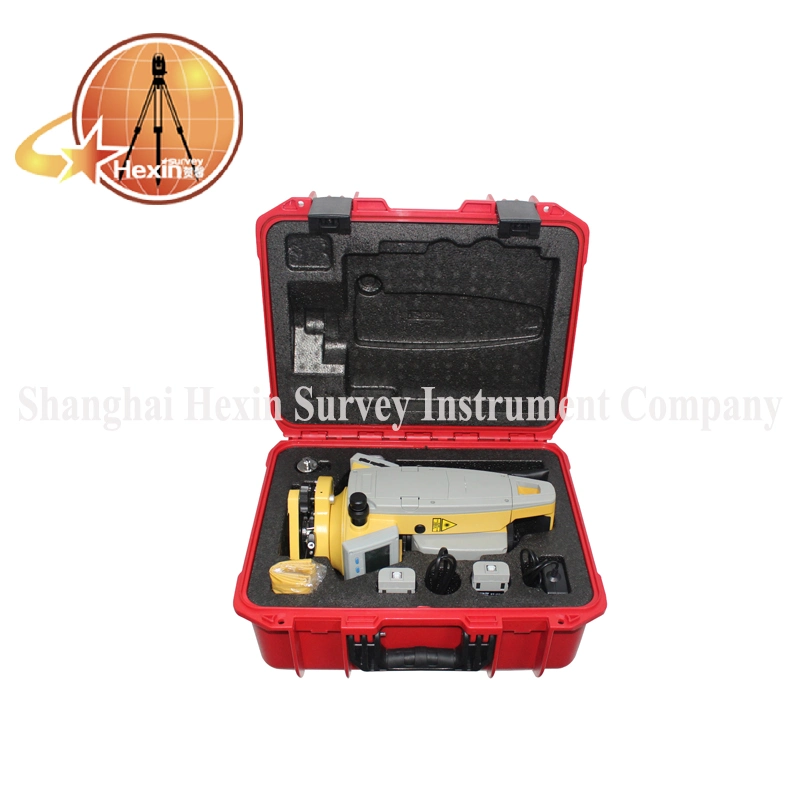 PRODUCT SPECIFICATION
Max.Range

Reflectorless

600m

Single Prism

5.0km

3 Prisms

8.0km

*Object in shade, or sky overcast

Accuracy

Reflectorless

Fine

±( 5 + 2ppm X D)mm

Tracking

±( 10 + 2ppm X D)mm

Reflector

Fine

±( 2 + 2ppm X D)mm

Tracking

±( 5 + 2ppm X D)mm

IR sheet

±( 5 + 2ppm X D)mm

Reading

Maximum:99999999.9999 Minimun:0.1mm

Measuring Time

Reflectorless

Fine Mode: < 1.2s; Tracking Mode:<0.5s

Reflector

Fine Mode: < 1.2s; Tracking Mode:<0.5s; IR sheet Mode:<1.2s

Atmospheric Correction

Manual input, Automatic Correction

Atmospheric Refraction And Earth Curvature Correction

Manual input, Automatic Correction

Prism Constant

Manual input, Automatic Correction

Dist.Unit

Meter/U.S,feet/Internation feet/Feet-inchselectable

ANGLE MEASUREMENT

Measurement Method

Absolute continuous

Dia.of Encoder Disk

79mm

Minimum Reading

1"/5" (0.3/1.5 mgon)

Accuracy

1"

Detection Method

Horizontal: Dual, Vertical: Dual

TELESCOPE

Image

Erect

Tube Length

154mm

Effective Aperture

45mm, (DTM: 50mm)

Magnification

30X

Field of View

1°30'

Resolving Power

3"

Minmum Focus

1m

Reticle Illumination

Adjustable

AUTO COMPENSATOR

System

Dual axis liquid-electric

Working Range

±3'

Accuracy

1"

VIAL

Plate Vial

30" / 2mm

Circular Vial

8' /2mm

OPTICAL PLUMMET

Image

Erect

Magnification

3X

Focusing Range

0.5m - ∞

Field of View

5°

*NOTE: NTS-362R6L has laser plumment

ON-BOARD BATTERY

Type

Rechargeable Ni-MH battery

Voltage

DC 6V

Continuous Operation Time

8hrs

OTHERS

IP Standard

IP65

Keyboard

Alphanvmeric 24keys

Display

LCD, 6 lines, digital

Data Communication

RS-232, USB, SD

Data Storage

Internal Memory

2M, ready for 17,000 data blocks

External Memory

SD Card 2GB, ready for approx, 17,000,000 data blocks

Temerature

-20ºC-50ºC

Dimension and Weight

160 X 150 X 330mm, 5.2kg
PACKING & SHIPPING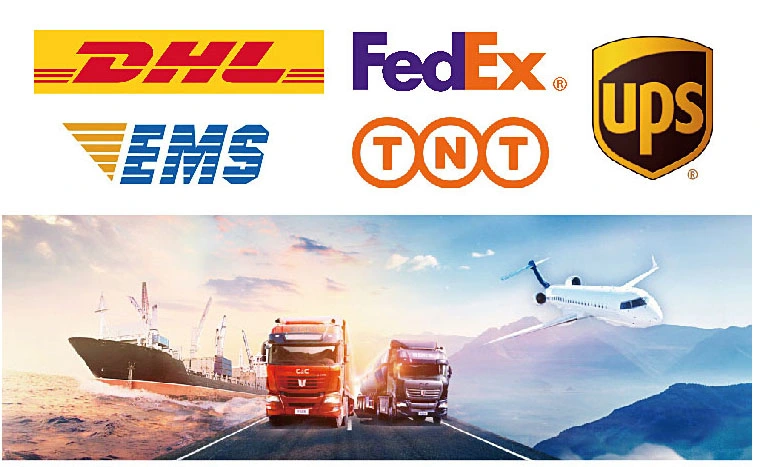 PAYMENT

COMPANY INFORMETION

Shanghai Hexin Survey Instrument Co., LTD has 8 years' experience in geodetic surveying and cadastration surveying, we are a professional and leading enterprise in the surveying industry in MainlandChina. We specialize in the R&D and manufacturing and sales of all kinds of surveying products, including total station, electronic theodolite, electronic distance meter, automatic level, laser level, reflector prism, surveying accessory, GPS receiver, mapping software, etc.The marketing model advocated by us is not a simple sense of "selling products", instead, pre-sales service, services during operation and after-sales service are integrated in entire operating activities. It makes the customers feel that they purchased not only a commodity, but also a professional service.We welcome new and old customers from all walks of life to contact us for future business relationships and achieving mutual success!


FAQ
Q:How to turn off voice broadcast of receiver?
A: a. Enter the WEBUI, find the voice switch in the settings page and turn it off.
b. Controller Software→Device→Device Setting, turn off the "enable voice", and click"ok"
Q: Can the base station and rover station be interchangeable?
A: The difference between the rover station and the base station is that the accessories are different, the function and hardware configuration are the same.You can use the controller to choose the working mode of the device and set it as the base station or rover station.
Q: What is CORS?
A: CORS is called a continuous operating reference station system. It can be understood as a bas e station that is erected at a fixed known point and works continuously for 24 hours and sends its own data to a specific serverthrough the network. The use of CORS operation eliminates the need for a base station, and CORS is equivalent to a base station in a normal network operation.