PRODUCT DESCRIPTION




ATS-120 series total station is used in engineering, produce by Suzhou Sunway photoelectric Techonology Co., Ltd., a subsidiary of a Hi-Target Surveying Instrument Co., Ltd. It have no prism measurement function, absolute encoder angle measurement technology, angle measurement accuracy 2 seconds, no prism measurement accuracy 3mm+2ppm, and a breakthrough in the use of the STM32 architecture. ATS-120 series total station configures a variety of communication interfaces and smart online calibration software, implements the diversity of data transmission selection and real-time detection function.
KEY FEATURES
Powerful and Fast EDM capability
ATS-120 series total station's no prism measurement range can up to 800 meters. No prism measurement accuracy 3mm+2ppm. Accurate measurement 0.8s, track measurement 0.3s.
STM32 Architecture
The STM32 MCU based on ARM Cortex TM-M processor enables the total station has extra high processing speed and low-power consumption.
Intelligent Callibration Software
Accessible for real-time diagnosis to ensure trouble-free operation. The software can determine 90 percent of the problem.
Absolute Encoder Angle Measurement
1023 pairs of absolutely coded disc. All series' angle measurement accuracy is two seconds. Starting without initialization. The data will save automatically when the power failure.
Stable Dual-axis Compensation
Stable dual-axis compensation range 3". operation can be visualized and high accuracy of angle measurement.
Rich Communication and Transmission
With RS232C, SD, USB and Mini USB communication interface. Using Bluetooth for data transmission, make data transmission more convenient.

PRODUCT SHOW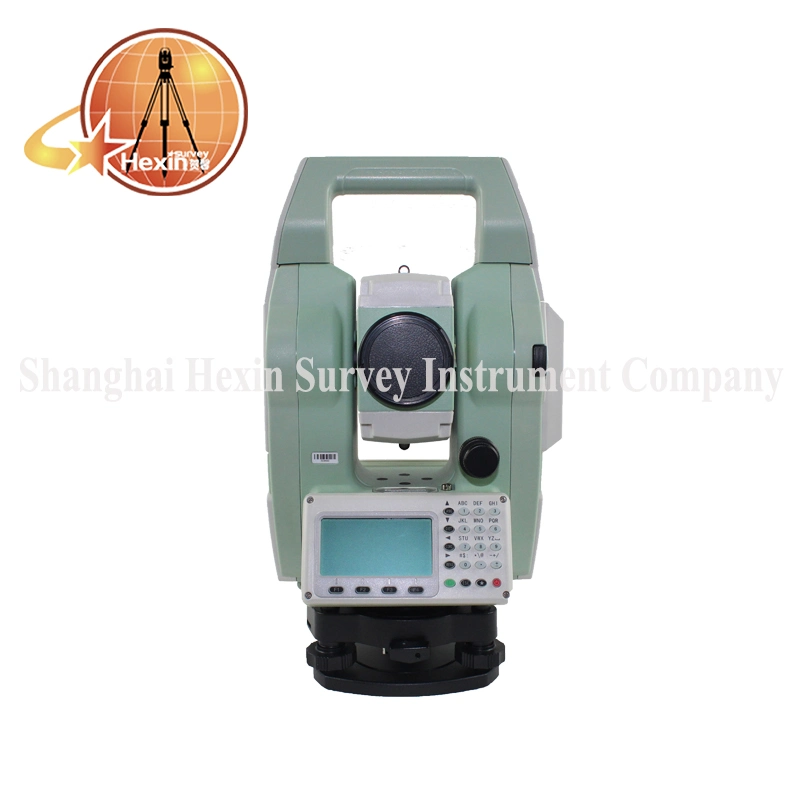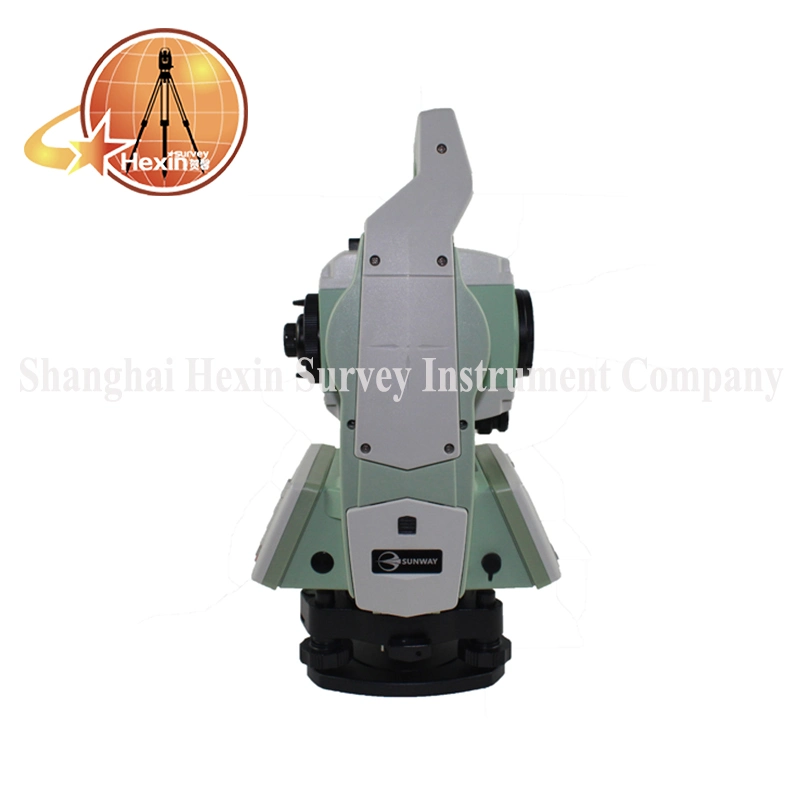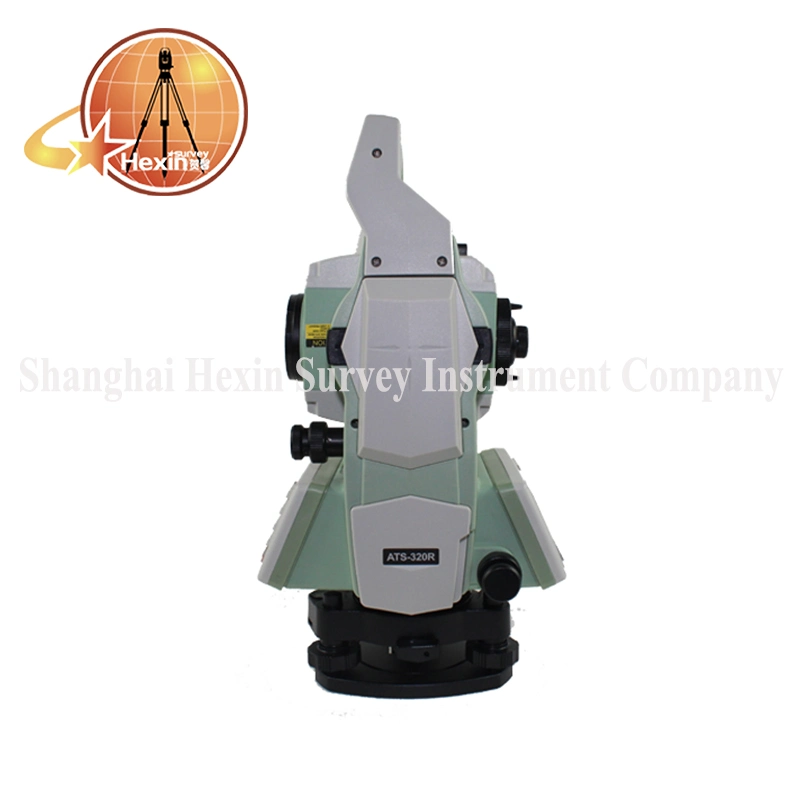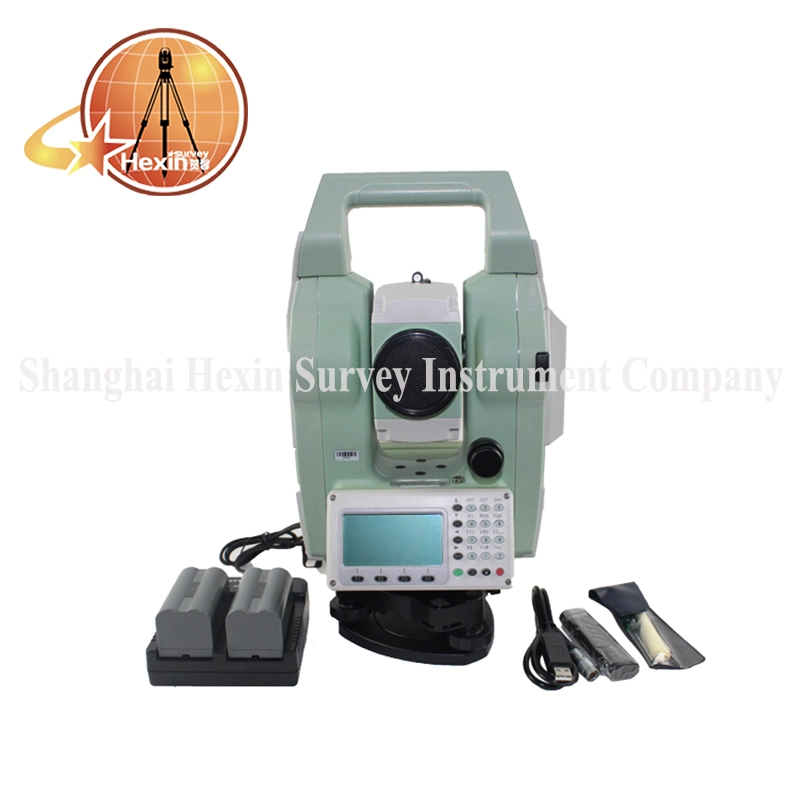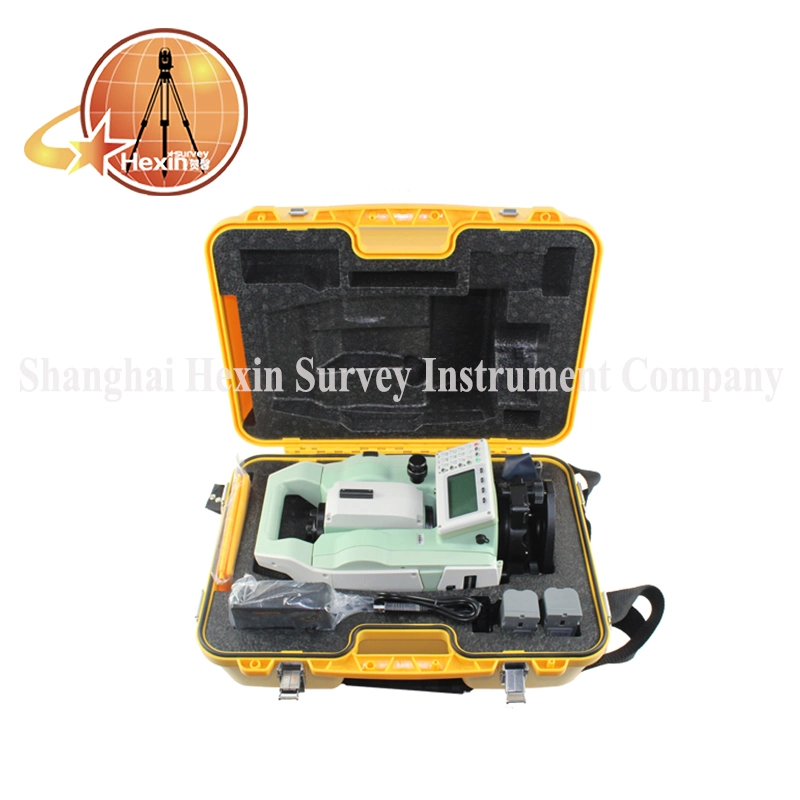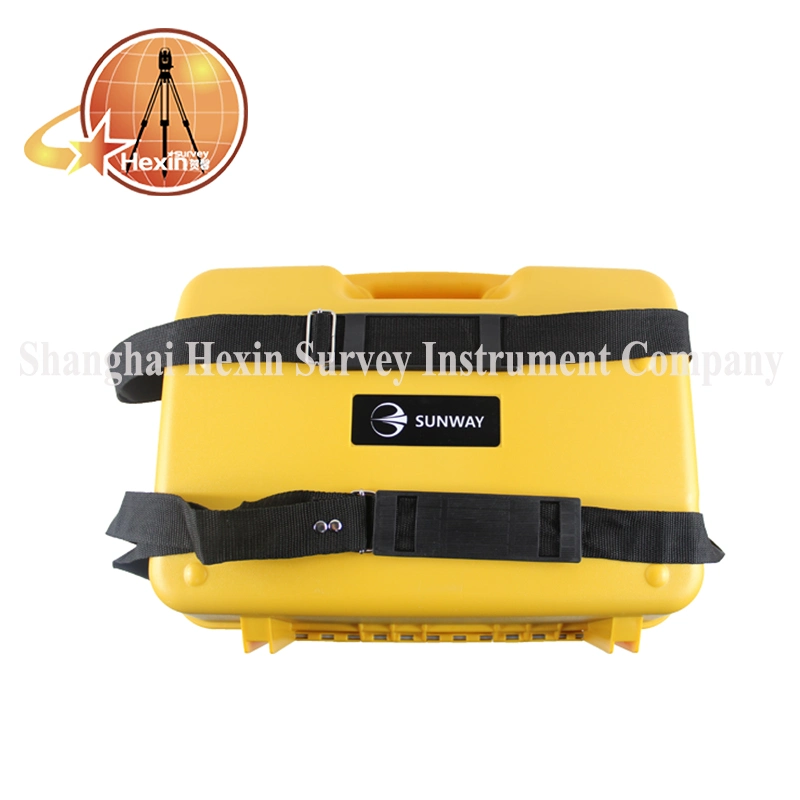 PRODUCT SPECIFICATION
Model

ATS-120R

ATS-120L6

ATS-120L8

ATS-120L10

Angle Measurement

Measurement Method

Absolute Encoding

Minimun Readout

1"

Accuracy

2"

Telescope

Magnification

30X

Field of View

1°30'

Minimum Fousing Distance

1.3M

Reticle

Illuminated

Compensator

System

liguid tilt sensor/Dual-axis

Working Range

±3'

Accuracy

1"

Distance Measurement (with Reflector)

Single Prism(under general/good conditions)

5000m

Reflective Sheet

800m

1000m

Accuracy

2mm+2ppm

Measuring Time (Fine/Tracking)

1s/0.5s

0.8s/0.4s

0.8s/0.3s

Distance Measurement (Reflectorless)

Reflectorless Range

400m

600m

800m

1000m

Accuracy

3mm+2ppm

Measuring Time

1.5s

Communication

Internal Data Memory

Approx.20000 points/SD card

Interface

Standard RS232, Mini-B, USB pen drive

Wireless Communication

Bluetooth

Data Formats

ASCII

Operation

System

Real-time Operating System

Display

High resolution backlight black and white display with contrast adjustment/ Graphics192x96 pixels

Keyboard

2 sides Alphanumeric backlit crystal kayboard

Laser Plummet

Type

Laser point, 4 brightness levels adjustment/ Optical plumment (optional)

Centering Accuracy

1mm at 1.5m insturument height

Environmental

Operating Temperature

-20ºC+50ºC(-4F~+122F)

Storage Temperature

-40ºC+70ºC(-40F~158F)

Temperature & Pressure

Manual input

Dust & Waterproof (IEC60529 standard)

IP55

Power Supply

Battery Type

Li-ion battery

Voltage/ Capacity

ZBA-400: 7.4V(DC)/ 3000mAh

Operating Time With ZBA-400

Optimal 16 hours (continous angle measurement every 30 seconds)/ 10 hours (typical)

Measuring Time

Approx. 12000 times
PACKING & SHIPPING

PAYMENT

COMPANY INFORMETION

Shanghai Hexin Survey Instrument Co., LTD has 8 years' experience in geodetic surveying and cadastration surveying, we are a professional and leading enterprise in the surveying industry in MainlandChina. We specialize in the R&D and manufacturing and sales of all kinds of surveying products, including total station, electronic theodolite, electronic distance meter, automatic level, laser level, reflector prism, surveying accessory, GPS receiver, mapping software, etc.The marketing model advocated by us is not a simple sense of "selling products", instead, pre-sales service, services during operation and after-sales service are integrated in entire operating activities. It makes the customers feel that they purchased not only a commodity, but also a professional service.We welcome new and old customers from all walks of life to contact us for future business relationships and achieving mutual success!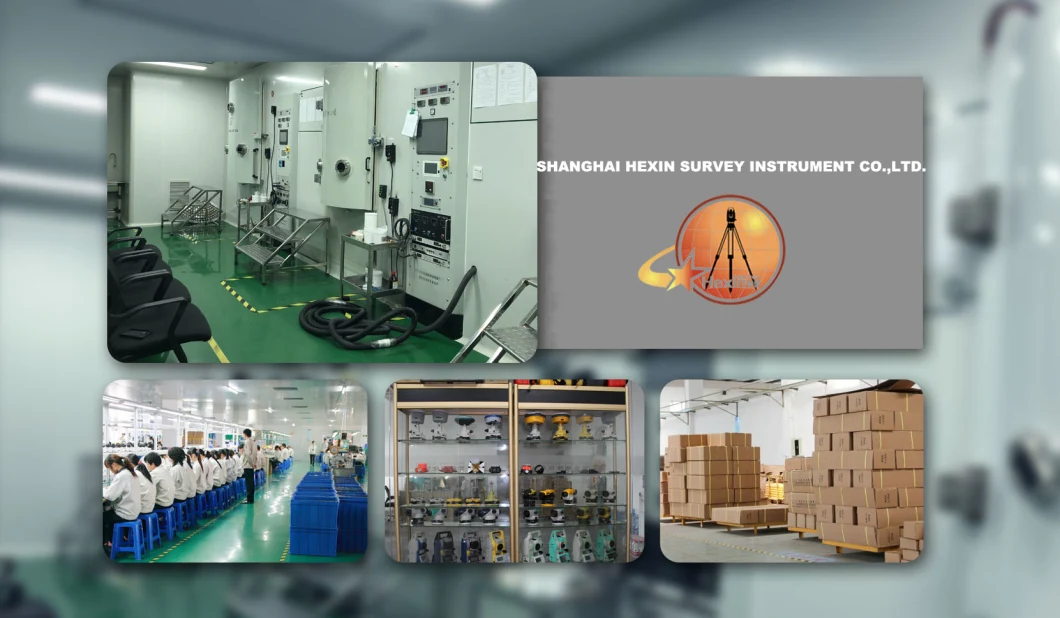 FAQ
Q:How to turn off voice broadcast of receiver?
A: a. Enter the WEBUI, find the voice switch in the settings page and turn it off.
b. Controller Software→Device→Device Setting, turn off the "enable voice", and click"ok"
Q: Can the base station and rover station be interchangeable?
A: The difference between the rover station and the base station is that the accessories are different, the function and hardware configuration are the same.You can use the controller to choose the working mode of the device and set it as the base station or rover station.
Q: What is CORS?
A: CORS is called a continuous operating reference station system. It can be understood as a bas e station that is erected at a fixed known point and works continuously for 24 hours and sends its own data to a specific serverthrough the network. The use of CORS operation eliminates the need for a base station, and CORS is equivalent to a base station in a normal network operation.